Our Team
Our team members are diverse in their skill sets, but share a strong attention to detail and a history of professionalism. Whether it's fine carpentry or pressure washing, licensed electrical work or caulking, our team has the skills and experience to meet your needs.
Each team member has been vetted and every employee has undergone a pre-employment background check. You can be assured that your home will be cared for by a respectful technician, and that your project will be done right the first time by trustworthy and skilled professionals.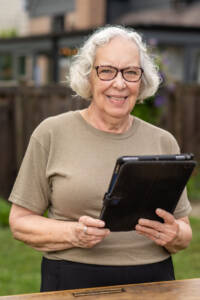 Joann Infante
customer support specialist
Joann is the vital link between our customers and our busy team of field employees. She comes to House Specialties as a second career, after decades of work in medical laboratories. Our customers—and our team—value her focus on helping people and her ability to follow-through. If Joann doesn't have the answer, she'll get it.

Lightning Atkinson
business owner, senior field technician, licensed electrician
Lightning grew up flipping houses with his dad…before flipping was a word. His parents would buy a run-down house in the nicest neighborhood they could afford and spend their evenings and weekends fixing it up. They would sell the house a few years later and do it again. Lightning learned the basics of carpentry, plumbing, drywall, HVAC and electrical as a teenager. In the 25 years since then he has refined his skills and worked under a master electrician and at a carpentry company.
Lightning's career journey before founding House Specialties is an eclectic set of professional experiences including audio/video installation, sound systems for live events, personal development, business coaching and strategic planning, podcast production, management, team development, operations implementation, and entrepreneurship.

Bill First
master carpenter
field technician
His unassuming personality doesn't reveal the depth of skill and life experience Bill carries with him. Since 1998 he has designed and built custom wood furniture of the highest quality for discerning clients through his business WoodWorks. His meticulous attention to detail and artistic sense have made him a successful furniture designer. He owns a home in the West Ridge neighborhood of Chicago that is full of beautiful furniture and he teaches furniture building classes at the Evanston Art Center. Bill is also a sought after professor at Columbia College where he teaches furniture design and a variety of photography classes. His students comment on how much he has helped them—both on school-related projects and also in launching their careers. Bill brings his years of carpentry experience and attention to detail to every project he works on at House Specialties.

Paul Carey
field technician
Paul grew up around meticulous wood working, and from a young age was fascinated by all aspects of construction. He is an unabashed tool nut and loves having the right tool for the job. His diverse career journey includes professional broadcast audio, professional broadcast video, and photography. All these disciplines have formed his unique point of view and honed his attention to detail. Even while pursuing other professional interests, home repair has always held a special place in his heart. Paul strives to deliver the best possible results on any project, and our customers value Paul's determination to not settle for good enough. His coworkers appreciate that he isn't afraid to get his hands dirty and is always eager to help.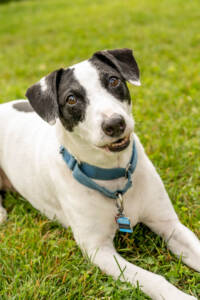 Moxley
shop dog
Moxley has been with House Specialties from the very beginning. He is in charge of eating saw dust and romping around the yard. When he's not working, Mox can usually be found sitting at the feet of whomever will stand still long enough.
Lightning and Bill were fantastic! They were on time, dependable, personable and did too notch, superb work in allocated time! They were organized and cleaned up afterwards!
I would highly recommend them.
After having 2nd rate work done on a switch & plate assembly by another company, I filled out an online form & called House Specialties. Lightning came over to appraise & estimate it all; and my wife was offered options & questions were answered. Expectations were exceeded!
Lightning and Spencer were highly professional and helpful. We now have two very effective motion detector outdoor lights, which keeps things dark most of the time which is better for our insects and environment. So grateful to have them to assist when the Honey-do list starts to build!
I had a long "honey do" list and House Specialties took care of almost all of it in a short and very affordable visit. They did a great job with some minor repairs, gutter cleaning, Ethernet wiring, and are giving us a quote for some shelving and other repairs.
Quick, efficient, got the job done. I'll definitely be calling them back!
House Specialties is the drama free, professional experience that we've been looking for. They came out when they said they would, did the work we asked them to do, charged us exactly what they quoted, and cleaned up before they left. And on top of all that, they were just super friendly and kind. We will definitely be calling again.
I didn't realize how many small annoyances about my house I had come to accept until Lightning walked through it with me and offered to fix them all. The broken drywall behind the door knob, the sagging step on the porch, the green mildew on the front siding, the door that didn't close all the way...even the ugly plastic grocery bag that has been stuck in a tree branch for the past 3 years. House Specialties took care of all of it and more. I feel a real sense of relief and even joy as I walk around my house and things work. The House Specialties team respected our family and home, communicated well, and did great work.
House Specialties tackled my "to do list" with ease, precision, and care. The quality of work exemplified fine craftsmanship throughout the entire time they worked on the projects. While the work was being done I was kept apprised and asked for input or clarification. When the projects were complete, House Specialties cleaned up thoroughly. Another plus, House Specialties was prompt on the job, communicated digitally alerting me of the time of arrival. I highly recommend House Specialties for home improvement projects, and will call them again when more work needs to be done. This company follows COVID 19 protocol.
This was literally the best experience I've had with any handyman/contractor. They came out and talked me through several options (correcting some SERIOUS issues that my home inspector uncovered when we bought the place), offering suggestions that made my ideas better. They were prompt with everything and really patient as I kept flip-flopping on the work to be done (we probably had 3-4 revisions to the quote). I like the easy-to-use online platform they use for all the quotes, notifications, invoicing, etc. Most of the contractors I've used in the past who say something like, "Eh...it's about $1,500 of work" and that's the quote...they write it on a pad of paper and that's the invoice. These guys are professional, but also personable and available.
What a great day of getting a whole list of projects taken care of by the team from House Specialties. Work included: long overdue tile grouting in two bathrooms; various electrical issues solved; vacuuming out and replacement of a gable vent that had been damaged by birds; and a few other jobs that had been on our list for a while. Hard-working, cleaned up after themselves, and checked in with us when they noticed something we hadn't mentioned, or had an idea of how to save us a little money along the way.  When it comes time to sell our home, this is absolutely the team that will get us ready for listing!
(Appropriate COVID-19 measures in place the entire time Lightning and Mike were in our home.)
As we were preparing to put our house on the market, we contacted House Specialties and bought their "pre-listing package." We were shocked by the huge difference power washing made in the overall appearance of the house—it absolutely sparkles. We are delighted that when a prospective buyer pulls up, they will have an overall impression of an attractive, well-maintained house. It won't be a "wow, it's been power washed" response, but rather "this is a nice looking, well-maintained house." The floor plan creation was also great – prospective buyers can only get so much information from pictures – a floor plan augments the pictures with facts. Throughout the process the professionals at House Specialists were responsive to our needs and very easy to work with. We'll be using their services at our new home.
Attention to detail. That's what this company is great at. They built custom wooden framing at my storefront office to support digital signage in my front windows. Their carpentry work was rock solid and perfect down to the 1/8 of an inch, and the paint job looked like a custom car. They accommodated my schedule and worked with masks on for two days in the heat. They were quiet and respectful of our ongoing business and beyond clean. When they left my office was cleaner than when they arrived! Two thumbs up for House Specialties.
I highly recommend and will be using Lightning and crew again & again.
We hired Lightning and his crew to relocate a crowded electrical box in our basement. They did a fantastic job of rerouting the conduit and working around all the other mechanicals. The job took two days, and they let us know in advance that several circuits were going to be disconnected overnight. Before they left at the end of the first day they ran extension cords to power our basement freezer and other essential items. It's that consideration, and the quality of the work, that makes me recommend House Specialties without hesitation.