A family in Glencoe reached out to House Specialties about the small shed they keep their trashcans in. The structure was built long before they owned the property, and was now in such disrepair that it was unusable. House Specialties owner Lightning Atkinson provided quotes to repair the rotted structure or build a whole new one.
The client wisely decided to have an entirely new structure built. The House Specialties team demolished and disposed of the old structure and designed and built a new one. They incorporated these improvements into the new shed:
1) Both front gates on the old structure opened toward the center. This means that the trash cans—which have to be taken to the street every week—had to be dragged around a door. All the gates on the new structure open toward the street to simplify trash day.
2) The homeowner requested that one of the side panels of the new structure open so that he can house his snowblower in the shed and access it easily.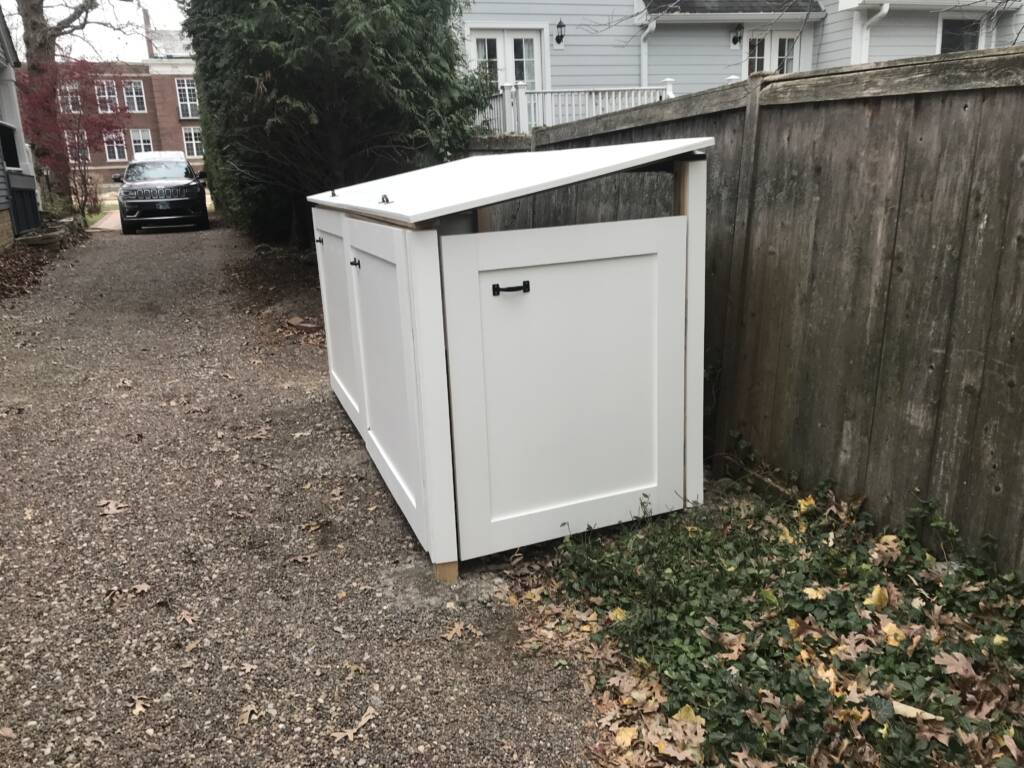 3) The new structure is framed with cedar, but is finished with PVC board. This product—made from the same material as PVC pipes—won't warp or rot or mildew. This will give the shed increased longevity.
4) House Specialties carpenters incorporated a recessed panel styling which matches the clients home.
5) Heavy duty magnets were included in the project to keep the gates closed.
At the end of the construction, the homeowner was thrilled with the new structure and its features. Special thanks to House Specialties team members Alex and Skate for their hard work digging post holes in the cold hard ground.